Best Healthy & Natural Diet Plan In 2022
A lot of people begin the New Year with a simple resolution, lose weight. But it's a lot easier said than done. Many people manage to stick to this resolution for weeks and months but eventually give up.
You wouldn't want to be one of them, right? It is very important that you remain positive throughout if you want to stay on track with your weight loss goals. Here are a few tips to help you with this.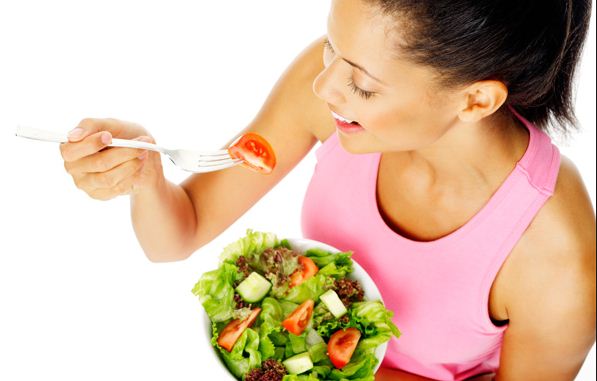 The first and most important thing that you need to focus on is your diet.
When it comes to the best diet , DASH stands out from all the rest. It has been ranked as the best overall eating plan for the 6th year running now and got an overall score of 4.1/5.0.
DASH stands for Dietary Approach to Stopping Hypertension. This plan was developed originally to help control blood pressure and focuses on a healthy eating pattern including lots of whole grains, fruits, low-fat dairy, vegetables and lean protein while removing or limiting consumption of fat and calorie laden red meat and sweets.
Food which contains less sodium and salt are also known to help lower blood pressure and are an important part of this diet plan.
This diet is so popular mainly because it is user-friendly and offers a menu which can be tailor-made to suit each person's individual needs. If you are planning to lose weight and want to do it the right way, the DASH diet plan certainly is going to make this a whole lot easier for you.
The 3 Week Diet Plan Review – So Here's My Results.. NEW [Pics] Added!
1. Water
You need to drink lots of water. You should try drinking, at least, a gallon each day. This might sound like a difficult task, but it isn't. The first thing for you to do is drink 16 oz. of water the moment you wake up. Have another glass before you leave for work and you would have consumed 32 oz. in the morning itself.
Drink at least 20 oz. of water while working out. Track the number of ounces you drink throughout the day. You will find that this isn't as hard as you may have thought.
Also, stay away from energy drinks or sodas that are loaded with sugar. You could try adding hot tea or flavored sparkling water if you're really desperate. But nothing more than that.
2. Breakfast
This is the most important meal of the day. No matter what, do not skip it. If you feel like you do not have enough time every morning to fit breakfast into your schedule, get up earlier. Make sure you have breakfast every morning. You also need to ensure the breakfast includes a minimum of twenty gms. of protein.
This will help keep you full for longer. It will also give you the energy that you need to start your day. It's important that you don't compromise with this meal, or you are going to start binge eating to try and cover up your lack of breakfast.
3. Late night snacking
Most of the unhealthy overeating that we do is after dinner. This is the time when you unwind after a hard day by probably watching your favorite TV shows or reading a book. You will feel the need to eat some junk food at this time. This is nothing more than mindless eating. You will stuff your face with ice cream or chips that you didn't really need.
Whenever you feel this urge, understand that you are most probably dehydrated. So just have some water and you should most probably feel better. If you aren't satisfied with plain water, have some flavored water. Try brushing your teeth or taking a walk. They seem to help too.
10 Best Diet Pills of this Year : Fastest Way To Lose Weight
4. Eat what you like
The worst thing which you could do to yourself when trying to lose weight is to stop eating all the things which you like. This is probably the biggest mistake that most people make when it comes to trying to lose weight. Remember, no matter how unhealthy your favorite foods are, do not cut them out of your diet completely.
What you need to do instead is use portion control. If you love ice cream, have a little bit now and then instead of having a quart gallon in one sitting. If you like chips, try substituting them with popcorn. There are a number of ways in which you can make popcorn tasty and everybody knows that it is healthier than chips.
Ensure you consume between 300-500 calories at each sitting and have 4-5 meals during the day. Ensure breakfast contains the most calories among all your meals.
5. Don't starve yourself
This is another major mistake that people make. They feel like the best way to lose weight is by starving themselves. You should never do this. Instead, the best way to lose weight is by eating every 3 to 4 hours. This will help you avoid any urges to binge eat.
The simplest way of doing this is by preparing all your food well in advance and then taking them with you wherever you go in microwave safe dishes. For example, you could make a pot of chili. Cook up some healthy snacks of fish or chicken. If you want an afternoon snack, a protein shake will work wonders together with some cashews, almonds or peanuts.
Having sufficient protein will not just make you feel fuller but is also a great way for you to build up your muscle. And remember the first point too, keep drinking water.
6. Conclusion
So now that you know about the best diet  and also have tips that are going to help you ensure you stick to it, there is nothing that is going to stand in the way of you and your weight loss goals. It's time you finally attained those weight loss goals you have been talking about all this time. Start your weight loss journey today.
" Please show me which Diet Plan will work for me"