Kendra Wilkinson shows off her stunning body post 55-lb weight loss
Wilkinson who birthed her 2nd child in May of 2014, has managed to maintain her 55-lb weight loss after the baby for almost 2 years now.
The secret to her weight loss is the high fat, low carb Atkins diet as well as cardio workouts.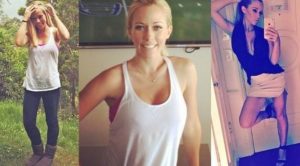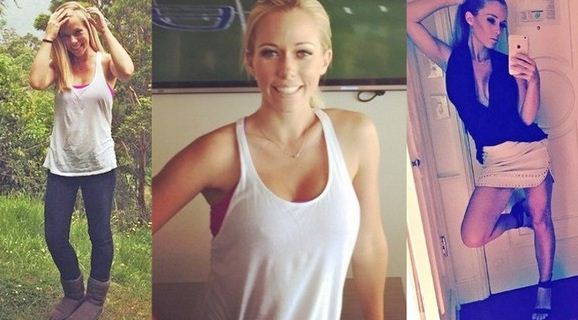 Kendra is just 5 feet 4 inches tall and weighs 120 pounds. But during her 2nd pregnancy, her weight shot up to 175 pounds. After lots of research, she decided to go with the Atkins diet in order to get rid of her baby weight.
Related: Celebrity Weight Loss Secrets
She said that she looked for the perfect diet to go on after giving birth to her baby. She loved meat and vegetables and Atkins was the perfect solution and was working really well.
Wilkinson also said that she liked this diet because it allowed her to eat a number of delicious foods like bacon, cheese, eggs and nuts. This meant that she could feel full and ate only healthy fats.
One other celebrity who used this same diet to get amazing results is Kim Kardashian. She recently lost forty two pounds which was only three months after she gave birth to her 2nd child in Dec 2015. Earlier, she had lost 56 pounds in just six months after she gave birth to her 1st child in 2014. She used the Atkins diet on both occasions for the weight loss.
High fat, low carb diets like this promote the rapid loss of weight by making the body burn fat for energy. They also help keep your sugar levels stable, enhance your mood and suppress your appetite.
This is great news for her as far as getting in shape for this June is concerned. She was really happy to finally be back to her pre baby weight. She had first thought that it would be easier the second time around but was in for quite a shock when she found it to be harder. The pounds just wouldn't go. She said that going on a diet and taking care of her body was what she needed to do in order to get the job done the second time around.
Related:- How Kate Hudson Managed to Lose 70 Pounds
Kendra had made the mistake of devoting all of her time to her babies when they were born. She couldn't afford to be overweight for too long either since the cameras were always on her. She became a victim of depression soon after and had a lot of trouble getting out of it.
Once she was self-motivated to workout things became much easier. She started exercising every morning and the results were quite visible.
Now she works out 4 times a week under Nicky Holender, a celeb trainer. She participates in various sports including tennis, boxing, basketball, snowboarding, soccer, dancing, etc.
One last very important tip that she had to share about her weight loss was that it was important not to weigh yourself all the time. Muscles weigh more than fat and you may sometimes put on weight before you actually lose it. So don't go by what the scales say every single time.
You Might Also Like: Garcinia Cambogia A Miracle Weight-Loss Pill